A quality dining experience…
The newly refurbished Church Bistro is a casual wine bar and eatery. You can expect to see simple, Kiwi style, European inspired food, plus seasonal and regular specials. We look forward to welcoming families, friends, and visitors in fact everyone that enjoys good food, great wine and good times!
We are available for birthday celebrations, business functions and boutique style weddings. We are happy to talk with you about your requests and to discuss menu options.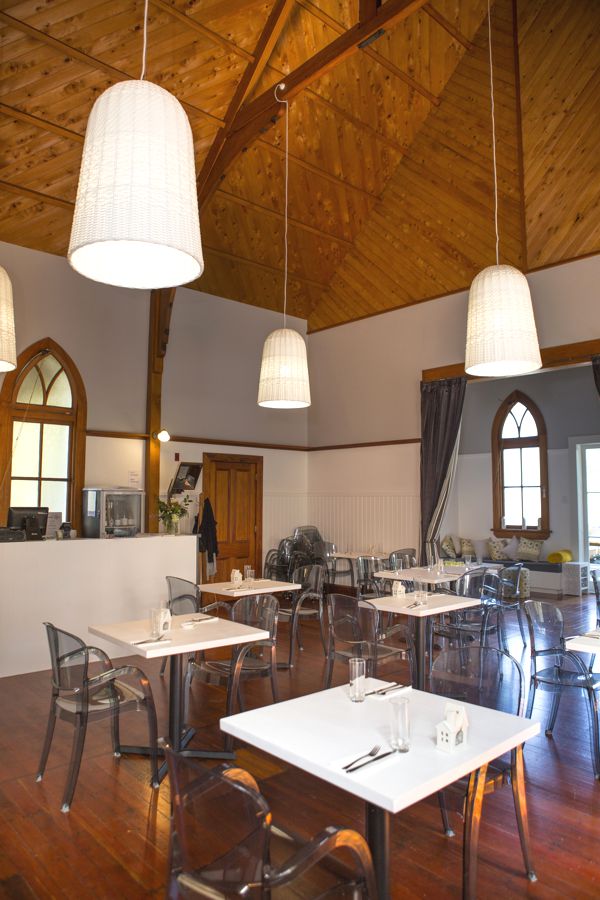 The Church Bistro is situated in Hahei and conveniently placed in and around some of the most beautiful beaches in New Zealand including Cathedral Cove and Hot Water Beach.
The Church Bistro is housed in the original church building from the early 1900's, and relocated from its original home, Taumarunui. The exposed kauri beams, classical joinery and original floor add to its charm and character.

The Church Bistro – Hahei, NZ
Fresh mozzarella, tomato consommé & spiced crumb (V/GF)


Apple glazed scallop, pancetta & macadamias (GF)


Sauté octopus, black garlic, asparagus & za'atar sauce (GF)


Crispy pulled lamb shoulder, pea puree & mint gravy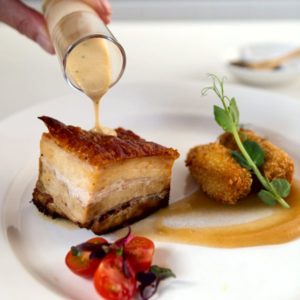 Millefeuille potato, sauté mushroom & fresh asparagus (Vg/GF)


Grilled fish, scallop sauce, leek & celeriac puree (GF)


Stout beer braised beef cheek, gourmet potatoes & onion crumb


Eye fillet steak, parsnip puree, wild mushroom & vanilla butter (GF)

Profiteroles, ice cream & your choice of caramel or chocolate sauce


Apple millefeuille & vanilla custard

Pan fried fish, chips & veggies


Beef cheek, chips & veggies

For reservations or general enquiries…
Please contact the restaurant 07 866 3797 or Mark's mobile 027 499 8879
or send an email to: dine@thechurchbistro.co.nz
The Church Bistro will re-open Thursday 16th September with a new spring menu.
Level 2 opening hours:
Thursday – Sunday from 5:30pm
Looking forward to seeing you then.
Please do not leave a reservation on here if you require a booking within 24 hours, this is our peak season and we can't always guarantee you a table.
Please call one of the above numbers to check for same day bookings.
The Church Bistro
We will re-open Thursday 16th September with new Spring Menu. Level 2 opening hours : Thursday to Sunday from 5:30pm
Closed 25th, 26th December & 1st January